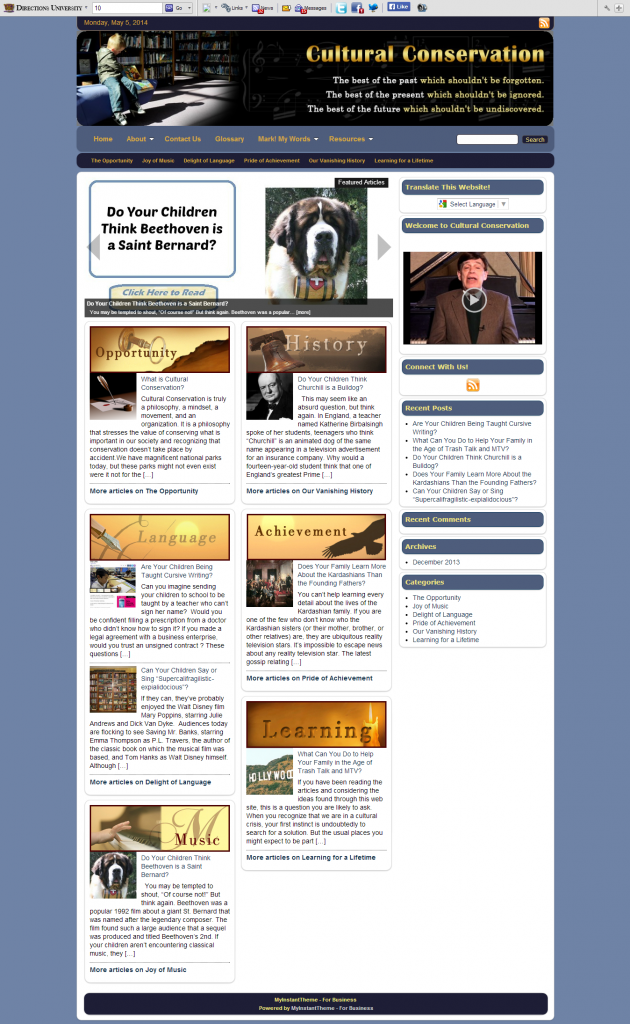 If you've purchased a copy of "Mark! My Words" or want to learn more about a web site, a mindset, a movement, and an organization that help you and your family today, why not accept our invitation to learn more about Cultural Conservation?
Just follow this link to our new web site, www.culturalconservation.org:
You'll be glad you did!